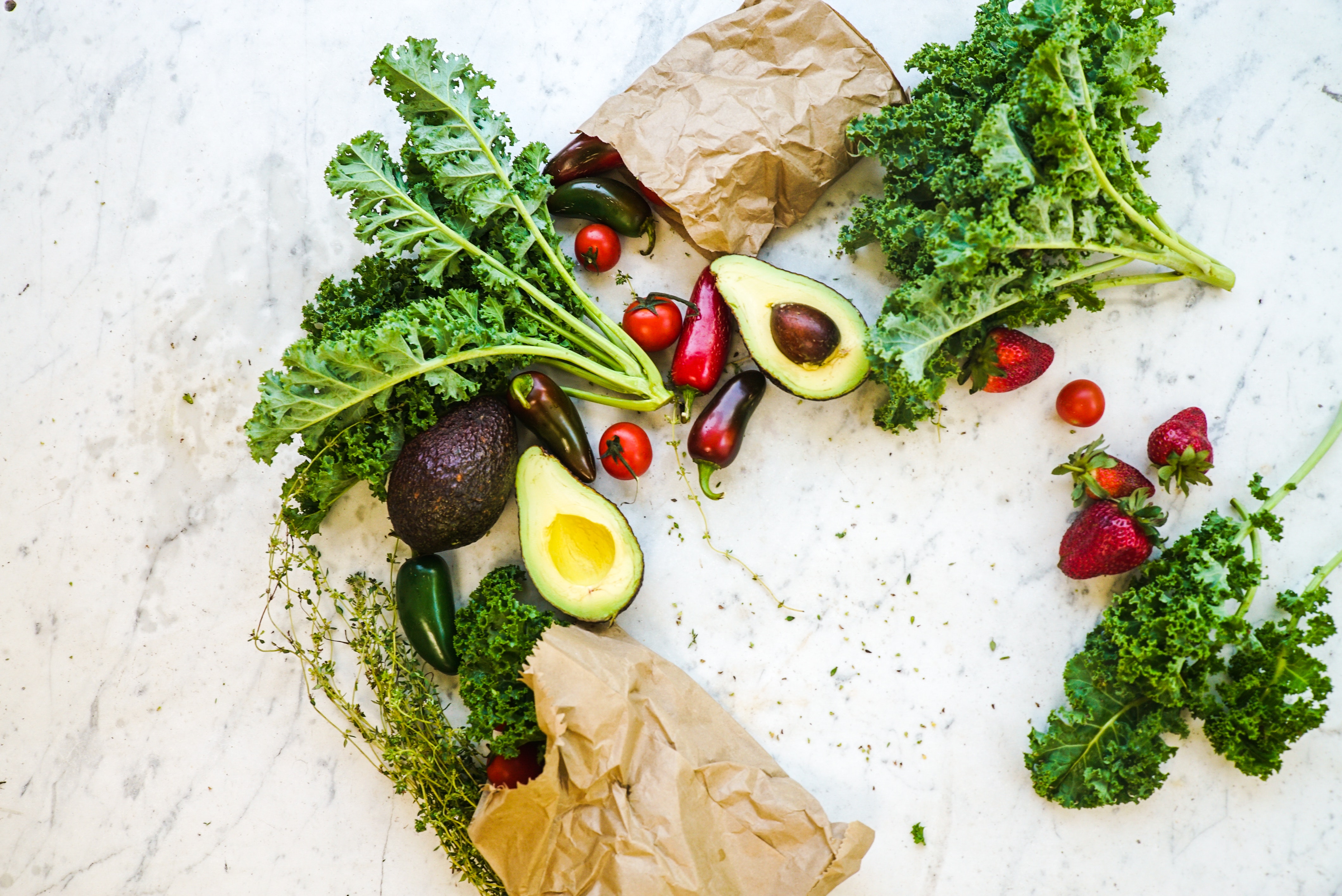 WHY IS TAMPA BAY VEG FEST A VEGAN EVENT?
Thank​ ​you​ ​to​ ​​Vegetarians​ ​of​ ​Central​ ​Florida​​ ​and​ ​​Central​ ​Florida​ ​Veg​ ​Fest for​ ​your​ ​detailed​ ​explanation​ ​of​ ​a​ ​vegan​ ​lifestyle.
For​ ​Our​ ​Health:
Numerous​ ​studies​ ​have​ ​documented​ ​a​ ​plant-based​ ​diet​ ​as​ ​being​ ​healthier​ ​than​ ​diets containing​ ​animal​ ​products.​ ​Besides​ ​avoiding​ ​cholesterol,​ ​saturated​ ​fat​ ​and​ ​carcinogens found​ ​only​ ​in​ ​dairy​ ​products​ ​such​ ​as​ ​casein,​ ​plant-based​ ​diets​ ​omit​ ​the​ ​by-products​ ​of industrialized​ ​animal​ ​agriculture,​ ​such​ ​as​ ​growth​ ​hormones​ ​and​ ​antibiotics​ ​(According​ ​to Dr.​ ​Michael​ ​Greger​,​ ​"Endogenous​ ​steroid​ ​hormones​ ​in​ ​food​ ​of​ ​animal​ ​origin​ ​are unavoidable​ ​as​ ​they​ ​occur​ ​naturally​ ​in​ ​these​ ​products.​ ​It's​ ​not​ ​a​ ​matter​ ​of​ ​injected hormones,​ ​which​ ​are​ ​banned​ ​in​ ​places​ ​like​ ​Europe​ ​in​ ​order​ ​to​ ​protect​ ​consumers' health."
Conversely,​ ​vegan​ ​diets​ ​are​ ​higher​ ​in​ ​fiber,​ ​antioxidants,​ ​and​ ​vitamins​ ​and​ ​minerals.
Current​ ​research​ ​indicates​ ​that​ ​cardiovascular​ ​diseases,​ ​many​ ​cancers,​ ​diabetes,​ ​and many​ ​other​ ​ailments​ ​are​ ​often​ ​prevented​ ​or​ ​reversed​ ​by​ ​vegan​ ​lifestyles.​ ​For​ ​example,​ ​a recent​ ​study​ ​funded​ ​by​ ​the​ ​National​ ​Cancer​ ​Institute​ ​reported​ ​that​ ​vegans​ ​have​ ​lower rates​ ​of​ ​cancer​ ​than​ ​both​ ​meat-eaters​ ​and​ ​vegetarians.
The​ ​American​ ​Dietetic​ ​Association​ ​has​ ​taken​ ​the​ ​position​ ​that​ ​"appropriately​ ​planned vegetarian​ ​diets,​ ​including​ ​total​ ​vegetarian​ ​or​ ​vegan​ ​diets,​ ​are​ ​healthful,​ ​nutritionally adequate,​ ​and​ ​may​ ​provide​ ​health​ ​benefits​ ​in​ ​the​ ​prevention​ ​and​ ​treatment​ ​of​ ​certain diseases.​ ​Well-planned​ ​vegetarian​ ​diets​ ​are​ ​appropriate​ ​for​ ​individuals​ ​during all​ ​stages​ ​of​ ​the​ ​life​ ​cycle,​ ​including​ ​pregnancy,​ ​lactation,​ ​infancy,​ ​childhood,​ ​and adolescence,​ ​and​ ​for​ ​athletes."​ ​The​ ​ADA​ ​has​ ​also​ ​said​ ​that​ ​"Not​ ​only​ ​is​ ​mortality​ ​from coronary​ ​heart​ ​disease​ ​lower​ ​in​ ​vegetarians​ ​than​ ​in​ ​non-vegetarians,​ ​but​ ​vegetarian diets​ ​have​ ​also​ ​been​ ​successful​ ​in​ ​arresting​ ​coronary​ ​heart​ ​disease.​ ​Scientific​ ​data suggest​ ​positive​ ​relationships​ ​between​ ​a​ ​vegetarian​ ​diet​ ​and​ ​reduced​ ​risk​ ​for…obesity, coronary​ ​artery​ ​disease,​ ​hypertension,​ ​diabetes​ ​mellitus,​ ​and​ ​some​ ​types​ ​of​ ​cancer."
Additional​ ​resources:
http://nutritionfacts.org/
http://www.pcrm.org/health
http://www.whatthehealthfilm.com
http://www.plantpurenation.com
http://www.forksoverknives.com
http://www.thechinastudy.com/
http://www.plantbasedonabudget.com
https://www.balancemebeautiful.com
---
For​ ​the​ ​Animals:
Over​ ​9​ ​billion​ ​land​ ​animals​ ​and​ ​billions​ ​more​ ​sea​ ​animals​ ​are​ ​slaughtered​ ​each​ ​year​ ​to become​ ​food,​ ​clothing,​ ​and​ ​other​ ​consumer​ ​products.​ ​Each​ ​of​ ​the​ ​chickens,​ ​cows,​ ​pigs, turkeys,​ ​ducks,​ ​fish,​ ​and​ ​others​ ​who​ ​are​ ​killed​ ​for​ ​human​ ​use​ ​are​ ​sentient​ ​beings​ ​with complex​ ​central​ ​nervous​ ​systems,​ ​which​ ​allow​ ​them​ ​to​ ​feel​ ​pain​ ​and​ ​to​ ​suffer.
In​ ​addition​ ​to​ ​the​ ​act​ ​of​ ​slaughter,​ ​which​ ​inherently​ ​causes​ ​a​ ​great​ ​deal​ ​of​ ​unnecessary pain,​ ​fear,​ ​and​ ​suffering,​ ​the​ ​methods​ ​by​ ​which​ ​animals​ ​are​ ​bred,​ ​raised,​ ​confined,​ ​and transported​ ​are,​ ​by​ ​any​ ​reasonable​ ​definition,​ ​inhumane,​ ​despite​ ​humane​ ​labels​ ​such as​ ​"cage-free,"​ ​"free​ ​range,"​ ​"humanely​ ​raised,"​ ​"grass​ ​fed,"​ ​etc.​ ​Young​ ​animals​ ​are often​ ​ripped​ ​away​ ​from​ ​their​ ​mothers​ ​moments​ ​after​ ​birth,​ ​unhealthy​ ​animals​ ​are​ ​often pushed​ ​by​ ​bulldozers​ ​into​ ​trash​ ​heaps,​ ​and​ ​animals​ ​are​ ​often​ ​unintentionally​ ​killed during​ ​long,​ ​cramped​ ​transports.
The​ ​meat,​ ​dairy,​ ​egg,​ ​veal,​ ​wool,​ ​and​ ​leather​ ​industries​ ​are​ ​all​ ​closely​ ​connected​ ​and interdependent.​ ​Consuming​ ​dairy​ ​and​ ​eggs​ ​contributes​ ​directly​ ​to​ ​meat​ ​industries.​ ​From male​ ​chicks​ ​being​ ​disposed​ ​of​ ​alive​ ​by​ ​the​ ​egg​ ​industry,​ ​to​ ​the​ ​leather​ ​industry​ ​being directly​ ​funded​ ​by​ ​meat,​ ​to​ ​the​ ​male​ ​calves​ ​of​ ​dairy​ ​cows​ ​being​ ​used​ ​for​ ​veal,​ ​it​ ​is impossible​ ​to​ ​consume​ ​non-meat​ ​animal​ ​products​ ​without​ ​benefiting​ ​the​ ​meat​ ​industries and​ ​causing​ ​animal​ ​suffering.
As​ ​science​ ​and​ ​ethical​ ​systems​ ​have​ ​evolved,​ ​so​ ​too​ ​has​ ​our​ ​understanding​ ​of​ ​animal suffering.​ ​The​ ​19th​ ​century​ ​philosopher​ ​Jeremy​ ​Bentham​ ​observed,​ ​"The​ ​question​ ​is not,​ ​Can​ ​they​ ​reason?​ ​Nor,​ ​Can​ ​they​ ​talk?​ ​but,​ ​Can​ ​they​ ​suffer?"
The​ ​Cambridge​ ​Declaration​ ​on​ ​Consciousness​ ​in​ ​Non-Human​ ​Animals,​ ​which​ ​was publicly​ ​proclaimed​ ​in​ ​Cambridge,​ ​UK,​ ​on​ ​July​ ​7,​ ​2012,​ ​concluded​ ​that​ ​"humans​ ​are​ ​not unique​ ​in​ ​possessing​ ​the​ ​neurological​ ​substrates​ ​that​ ​generate​ ​consciousness."
Additional​ ​resources:
http://www.humanesociety.org/animals/
http://www.farmsanctuary.org/learn/someone-not-something/ http://www.mercyforanimals.org/investigations
http://www.veganoutreach.org/whyvegan/
http://www.nationearth.com/
---
For​ ​Human​ ​and​ ​Labor​ ​Rights :
The​ ​excessive​ ​resource​ ​use​ ​of​ ​animal​ ​agriculture​ ​deprives​ ​land,​ ​fuel,​ ​grain,​ ​water​ ​and other​ ​resources​ ​to​ ​vulnerable​ ​populations​ ​of​ ​people,​ ​leading​ ​to​ ​hunger,​ ​drought, regional​ ​resource​ ​conflicts,​ ​and​ ​displacement.
Marc​ ​Bekoff​ ​has​ ​written,​ ​"A​ ​reduction​ ​of​ ​meat​ ​consumption​ ​by​ ​only​ ​10%​ ​would​ ​result​ ​in about​ ​12​ ​million​ ​more​ ​tons​ ​of​ ​grain​ ​for​ ​human​ ​consumption.​ ​This​ ​additional​ ​grain​ ​could feed​ ​all​ ​of​ ​the​ ​humans​ ​across​ ​the​ ​world​ ​who​ ​starve​ ​to​ ​death​ ​each​ ​year-​ ​about​ ​60​ ​million people."
Jeremy​ ​Rifkin,​ ​president​ ​of​ ​the​ ​Foundation​ ​on​ ​Economic​ ​Trends​ ​in​ ​Washington,​ ​DC, stated:​ ​"People​ ​go​ ​hungry​ ​because​ ​much​ ​of​ ​arable​ ​land​ ​is​ ​used​ ​to​ ​grow​ ​feed​ ​grain​ ​for animals​ ​rather​ ​than​ ​people."​ ​Rifkin​ ​offered​ ​as​ ​one​ ​example​ ​the​ ​Ethiopian​ ​famine​ ​of 1984,​ ​which​ ​was​ ​fueled​ ​by​ ​the​ ​meat​ ​industry.​ ​"While​ ​people​ ​starved,​ ​Ethiopia​ ​was growing​ ​linseed​ ​cake,​ ​cottonseed​ ​cake​ ​and​ ​rapeseed​ ​meal​ ​for​ ​European livestock.​ ​Millions​ ​of​ ​acres​ ​of​ ​land​ ​in​ ​the​ ​developing​ ​world​ ​are​ ​used​ ​for​ ​this​ ​purpose. Tragically,​ ​80​ ​percent​ ​of​ ​the​ ​world's​ ​hungry​ ​children​ ​live​ ​in​ ​countries​ ​with​ ​food​ ​surpluses which​ ​are​ ​fed​ ​to​ ​animals​ ​for​ ​consumption​ ​by​ ​the​ ​affluent."
Additionally,​ ​factory​ ​farms,​ ​slaughterhouses,​ ​and​ ​other​ ​places​ ​where​ ​animals​ ​are processed​ ​are​ ​commonly​ ​cited​ ​as​ ​some​ ​of​ ​the​ ​most​ ​dangerous​ ​and​ ​unfair​ ​workplaces. OSHA​ ​reports​ ​that​ ​over​ ​9,003​ ​farm​ ​workers​ ​died​ ​from​ ​work-related​ ​injuries​ ​in​ ​the​ ​US between​ ​1992​ ​and​ ​2009.​ ​​ ​Workers​ ​in​ ​the​ ​meat​ ​industry​ ​make​ ​an​ ​average​ ​of​ ​$23,000​ ​a year,​ ​work​ ​10+​ ​hours​ ​a​ ​day,​ ​and​ ​suffer​ ​a​ ​repetitive​ ​motion​ ​injury​ ​rate​ ​30​ ​times​ ​the national​ ​average.
Factory​ ​farm​ ​workers​ ​routinely​ ​inhale​ ​hazardous​ ​levels​ ​of​ ​particulate​ ​matter​ ​as​ ​well​ ​as ammonia​ ​and​ ​hydrogen​ ​sulfide​ ​gases.​ ​A​ ​2002​ ​Iowa​ ​State​ ​study​ ​found​ ​that​ ​as​ ​many​ ​as 70%​ ​of​ ​U.S.​ ​factory​ ​farm​ ​workers​ ​suffer​ ​from​ ​acute​ ​bronchitis,​ ​and​ ​25%​ ​battle​ ​chronic bronchitis.
Additional​ ​resources:
http://www.sustainabletable.org/273/workers
http://www.foodispower.org/factory-farm-workers/
http://www.motherjones.com/environment/2014/10/hog-hell-inside-story-peta-investigati on-mowmar-farms?page=2
http://www.onegreenplanet.org/animalsandnature/the-human-cost-of-industrial-animal-a griculture/ http://www.huffingtonpost.com/lucas-spangher/plight-of-factory-farm-workers_b_566226 1.html
---
For​ ​the​ ​Environment:
Animal​ ​agriculture​ ​is​ ​the​ ​leading​ ​cause​ ​of​ ​environmental​ ​devastation.​ ​From​ ​the widespread​ ​contamination​ ​of​ ​drinking​ ​water​ ​supplies​ ​in​ ​North​ ​Carolina​ ​by​ ​hog​ ​manure runoff​ ​to​ ​the​ ​exponential​ ​deforestation​ ​of​ ​the​ ​Amazon​ ​rainforest​ ​due​ ​to​ ​cattle​ ​ranching​ ​in Brazil​ ​to​ ​the​ ​rise​ ​of​ ​drug-resistant​ ​pathogens​ ​as​ ​the​ ​result​ ​of​ ​feeding​ ​antibiotics​ ​to chickens​ ​on​ ​American​ ​factory​ ​farms​ ​raising​ ​animals​ ​for​ ​their​ ​meat,​ ​milk,​ ​eggs​ ​and​ ​skin creates​ ​problematic​ ​consequences​ ​for​ ​public​ ​health,​ ​natural​ ​resource​ ​management, biodiversity​ ​conservation,​ ​and​ ​wilderness​ ​preservation.
When​ ​people​ ​eat​ ​and​ ​wear​ ​animals,​ ​we​ ​use​ ​more​ ​land,​ ​fuel,​ ​water,​ ​fertilizer,​ ​antibiotics, pesticides,​ ​and​ ​grain,​ ​than​ ​we​ ​do​ ​when​ ​we​ ​engage​ ​in​ ​any​ ​other​ ​agricultural​ ​practice. The​ ​production​ ​of​ ​one​ ​quarter-pound​ ​hamburger​ ​requires​ ​6.7​ ​pounds​ ​of​ ​grain​ ​and forage,​ ​52.8​ ​gallons​ ​of​ ​water,​ ​74.5​ ​square​ ​feet​ ​of​ ​land,​ ​and​ ​1,036​ ​BTUs​ ​of​ ​fossil fuel.​ ​Producing​ ​meat,​ ​dairy,​ ​eggs,​ ​leather,​ ​wool,​ ​and​ ​so​ ​forth​ ​cycles​ ​finite​ ​resources through​ ​animals​ ​to​ ​achieve​ ​a​ ​net​ ​loss​ ​of​ ​resources.
The​ ​UN​ ​Commission​ ​on​ ​Sustainable​ ​Development​ ​reported​ ​that​ ​it​ ​takes​ ​up​ ​to​ ​7,000 liters​ ​of​ ​water​ ​to​ ​produce​ ​100​ ​grams​ ​of​ ​beef​ ​in​ ​developing​ ​countries,​ ​while​ ​it​ ​takes​ ​just 550​ ​liters​ ​of​ ​water​ ​to​ ​produce​ ​enough​ ​flour​ ​for​ ​one​ ​loaf​ ​of​ ​bread​ ​(9).​ ​Further,​ ​a​ ​global assessment​ ​of​ ​the​ ​water​ ​footprint​ ​of​ ​farm​ ​animal​ ​products​ ​was​ ​published​ ​in​ ​the academic​ ​journal​ ​Ecosystems​ ​in​ ​2012​ ​and​ ​it​ ​concluded​ ​that​ ​the​ ​water​ ​footprint of​ ​any​ ​animal​ ​product​ ​is​ ​larger​ ​than​ ​the​ ​water​ ​footprint​ ​of​ ​crop​ ​products​ ​with​ ​equivalent nutritional​ ​value.​ ​Twenty-nine​ ​percent​ ​of​ ​the​ ​total​ ​water​ ​footprint​ ​of​ ​the​ ​agricultural sector​ ​in​ ​the​ ​world​ ​is​ ​related​ ​to​ ​the​ ​production​ ​of​ ​animal​ ​products,​ ​with​ ​the​ ​average water​ ​footprint​ ​per​ ​calorie​ ​for​ ​beef​ ​found​ ​to​ ​be​ ​20​ ​times​ ​larger​ ​than​ ​for​ ​cereals​ ​and starchy​ ​roots,​ ​and​ ​the​ ​water​ ​footprint​ ​per​ ​gram​ ​of​ ​protein​ ​for​ ​milk,​ ​eggs​ ​and​ ​chicken meat​ ​found​ ​to​ ​be​ ​1.5​ ​times​ ​larger​ ​than​ ​for​ ​legumes,​ ​for​ ​example.
Similarly,​ ​limited​ ​energy​ ​resources​ ​are​ ​negatively​ ​impacted​ ​by​ ​the​ ​use​ ​of​ ​animals​ ​for food​ ​and​ ​fiber.​ ​In​ ​a​ ​study​ ​published​ ​by​ ​the​ ​American​ ​Journal​ ​of​ ​Clinical​ ​Nutrition,​ ​the average​ ​fossil​ ​energy​ ​input​ ​for​ ​all​ ​animal​ ​protein​ ​production​ ​was​ ​found​ ​to​ ​be​ ​more​ ​than 11​ ​times​ ​greater​ ​than​ ​that​ ​for​ ​grain​ ​protein​ ​production.
In​ ​terms​ ​of​ ​land​ ​use,​ ​livestock​ ​now​ ​use​ ​30​ ​percent​ ​of​ ​the​ ​earth's​ ​entire​ ​land​ ​surface, including​ ​33​ ​percent​ ​of​ ​the​ ​global​ ​arable​ ​land​ ​used​ ​to​ ​produce​ ​feed​ ​for​ ​livestock. Further,​ ​animal​ ​consumption​ ​is​ ​a​ ​major​ ​driver​ ​of​ ​deforestation,​ ​with​ ​some​ ​70​ ​percent​ ​of former​ ​forests​ ​in​ ​the​ ​Amazon​ ​having​ ​been​ ​turned​ ​over​ ​to​ ​grazing.
With​ ​regards​ ​to​ ​global​ ​climate​ ​change,​ ​one​ ​of​ ​the​ ​most​ ​pressing​ ​environmental​ ​issues of​ ​our​ ​time,​ ​a​ ​2013​ ​report​ ​of​ ​the​ ​Food​ ​and​ ​Agriculture​ ​Organization​ ​of​ ​the​ ​United Nations​ ​found​ ​that​ ​greenhouse​ ​gas​ ​emissions​ ​from​ ​animal​ ​agriculture​ ​represent​ ​14.5 percent​ ​of​ ​human-induced​ ​emissions.​ ​Feed​ ​production​ ​and​ ​processing,​ ​enteric fermentation,​ ​manure​ ​storage​ ​and​ ​processing,​ ​and​ ​transportation​ ​and​ ​processing​ ​of animals​ ​products​ ​account​ ​for​ ​these​ ​massively​ ​unique​ ​emission​ ​levels.
In​ ​addition​ ​to​ ​unsustainable​ ​resource​ ​consumption​ ​and​ ​contribution​ ​to​ ​global​ ​climate change,​ ​animal​ ​agriculture​ ​serves​ ​as​ ​a​ ​major​ ​source​ ​of​ ​air,​ ​water,​ ​and​ ​soil​ ​pollution. According​ ​to​ ​the​ ​EPA,​ ​"A​ ​single​ ​dairy​ ​cow​ ​produces​ ​about​ ​120​ ​pounds​ ​of​ ​wet​ ​manure per​ ​day,​ ​which​ ​is​ ​equivalent​ ​to​ ​the​ ​waste​ ​produced​ ​by​ ​20-40​ ​people".​ ​Additionally,​ ​the EPA​ ​reports​ ​that​ ​the​ ​waste​ ​generated​ ​by​ ​animal​ ​agriculture​ ​has​ ​polluted​ ​over​ ​35,000 miles​ ​of​ ​river​ ​in​ ​22​ ​states.
Ground​ ​soil​ ​is​ ​also​ ​degraded​ ​by​ ​nutrients​ ​and​ ​heavy​ ​metals​ ​present​ ​in​ ​animal​ ​feed which​ ​are​ ​inevitably​ ​excreted​ ​by​ ​livestock.​ ​When​ ​concentrated​ ​due​ ​to​ ​animal agriculture's​ ​unsustainable​ ​practices,​ ​zinc,​ ​copper,​ ​chromium,​ ​arsenic,​ ​cadmium​ ​and even​ ​lead,​ ​build​ ​up​ ​in​ ​the​ ​soil​ ​and​ ​reduce​ ​fertility,​ ​runoff​ ​into​ ​water,​ ​and​ ​end​ ​up​ ​in​ ​the human​ ​food​ ​supply.
Into​ ​our​ ​air,​ ​factory​ ​farms​ ​emit​ ​harmful​ ​gases​ ​and​ ​particles​ ​such​ ​as​ ​methane​ ​and hydrogen​ ​sulfide,​ ​which​ ​can​ ​contribute​ ​to​ ​air​ ​quality​ ​degradation​ ​and​ ​harm​ ​the​ ​health​ ​of those​ ​living​ ​or​ ​working​ ​nearby.
The​ ​size​ ​and​ ​level​ ​of​ ​industrialization​ ​of​ ​animal​ ​agriculture​ ​operations​ ​certainly contribute​ ​to​ ​the​ ​unsustainable​ ​resource​ ​consumption,​ ​pollution,​ ​and​ ​pathogenic​ ​impact of​ ​meat,​ ​dairy,​ ​leather,​ ​eggs,​ ​wool,​ ​and​ ​other​ ​animal​ ​products.​ ​However,​ ​regardless​ ​of scale​ ​and​ ​degree​ ​of​ ​mechanization,​ ​animal​ ​operations​ ​are​ ​inevitably relatively​ ​unsustainable.​ ​Even​ ​free-range,​ ​cage-free,​ ​pasture/grass-raised,​ ​organic,​ ​and local​ ​meat,​ ​eggs​ ​and​ ​dairy​ ​still​ ​require​ ​more​ ​land,​ ​water,​ ​fossil​ ​fuels,​ ​chemicals,​ ​and feed​ ​inputs​ ​and​ ​are​ ​more​ ​polluting​ ​than​ ​sustainable​ ​methods​ ​of​ ​agriculture​ ​such​ ​as organic​ ​vegetable​ ​and​ ​fruit​ ​production,​ ​permaculture,​ ​agroforestry,​ ​urban​ ​gardening, and​ ​hydroponics.​ ​A​ ​wide-array​ ​of​ ​factors​ ​go​ ​into​ ​determining​ ​the​ ​overall​ ​environmental sustainability​ ​of​ ​a​ ​product​ ​or​ ​process,​ ​and​ ​environmentally​ ​unsound​ ​practices​ ​are​ ​of course​ ​found​ ​in​ ​all​ ​types​ ​of​ ​agricultural​ ​production,​ ​not​ ​just​ ​that​ ​of​ ​animal​ ​products.​ ​But it​ ​is​ ​clear​ ​that​ ​acre​ ​for​ ​acre,​ ​pound​ ​for​ ​pound,​ ​and​ ​gallon​ ​for​ ​gallon,​ ​animal​ ​agriculture, regardless​ ​of​ ​its​ ​level​ ​of​ ​industrialization,​ ​location,​ ​or​ ​size,​ ​is​ ​relatively​ ​environmentally harmful​ ​and​ ​unsustainable​ ​relative​ ​to​ ​other​ ​types​ ​of​ ​comparable​ ​agriculture.
Environmentalists​ ​around​ ​the​ ​world​ ​and​ ​from​ ​diverse​ ​disciplines​ ​and​ ​backgrounds​ ​have expressed​ ​concern​ ​over​ ​the​ ​environmental​ ​impacts​ ​of​ ​using​ ​animals​ ​for​ ​food​ ​and​ ​fiber and​ ​made​ ​addressing​ ​such​ ​concern​ ​key​ ​component​ ​of​ ​their​ ​work.​ ​Robert​ ​F.​ ​Kennedy, Jr.,​ ​president​ ​of​ ​Waterkeeper​ ​Alliance​ ​and​ ​environmental​ ​lawyer,​ ​has​ ​said, "Corporations​ ​that​ ​now​ ​control​ ​the​ ​meat​ ​production​ ​industry​ ​are​ ​threatening​ ​public health".
Additional​ ​resources:
http://www.nrdc.org/food/saving-antibiotics.asp
http://www.worldwatch.org/node/549
http://www.fao.org/ag/magazine/0612sp1.htm
http://www.gatesnotes.com/Books/Harvesting-The-Biosphere
http://www.waterfootprint.org/Reports/Mekonnen-Hoekstra-2012-WaterFootprintFarmAn imalProducts.pdf
http://ajcn.nutrition.org/content/78/3/660S.full
http://www.npr.org/blogs/thesalt/2012/06/27/155527365/visualizing-a-nation-of-meat-eat ers
http://www.sustainabletable.org/265/environment
http://www.theguardian.com/environment/2010/jun/02/un-report-meat-free-diet
http://www.cowspiracy.com