| Musicians | Time |
| --- | --- |
| Malcolm Patterson | 10:00-10:30am |
| Brian Brown | 10:30-11:30am |
| Larry Tyson | 11:30-12:15pm |
| Jazmine Mateus | 12:15-1:15pm |
| FAM | 1:15-2:30pm |
| Weird and Wonderful | 2:30-3:45pm |
| The Fickle Souls | 3:45-5:00pm |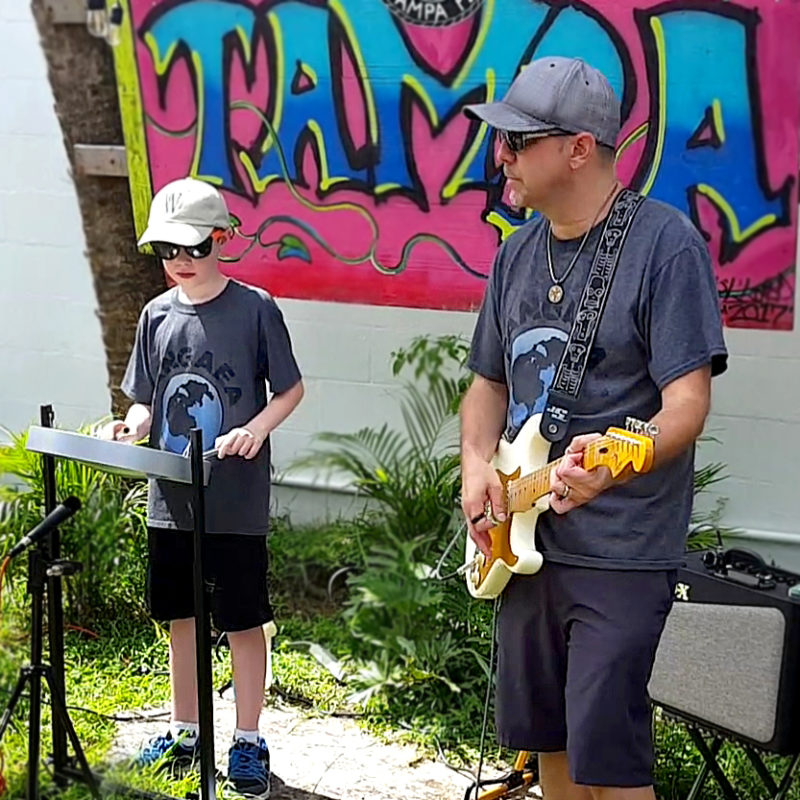 Pangaea
Pangaea is a father (Steven Andres Richards) and son (Wade Richards) duo based out of Seminole Heights in Tampa. As a lifelong guitar player, the elder Richards had hoped his son would share his same passion for guitar. His son however fell in love with the steel pan (steel drum). Out of their love for music and their love for each other a delightful musical collaboration was born.
The two have blended their passions for their instruments to present you with a unique musical experience. The duo plays classic reggae/island music and have created their own take on some rock and roll favorites. Pangaea will be preforming several original compositions as well.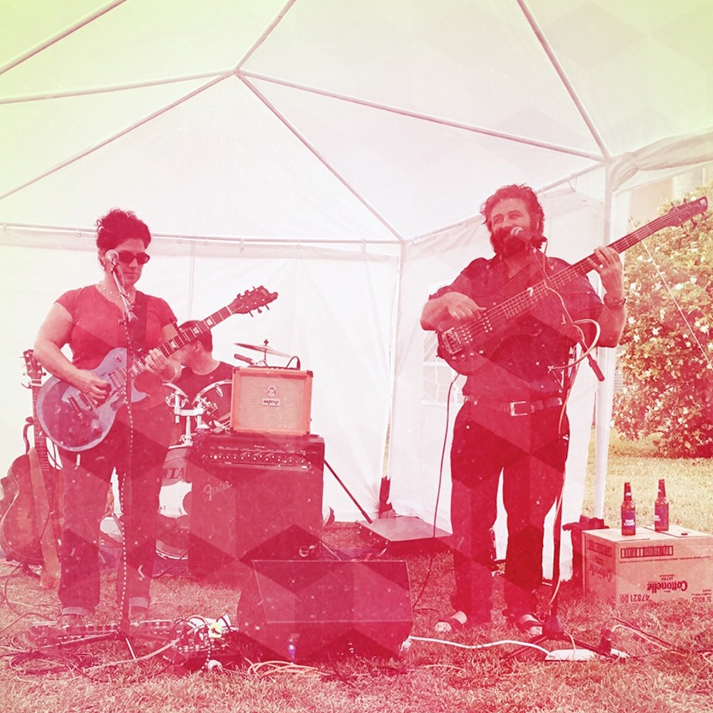 We Use Wires
Greg Markowski (bass and vocals) and Jazmine Mateus (guitar and vocals) joined forces with John Crumley (drums and vocals) in 2017 to form pop rock band We Use Wires, with Bob Engel as sound engineer. You never know what you may hear in their eclectic set lists of cover songs and original music, but it will always be toe-tapping and tasty. From modern pop to sing-along rock, you're sure to say "ooooo, that's my jam!" at least once. Follow them on Instagram for information on upcoming performances.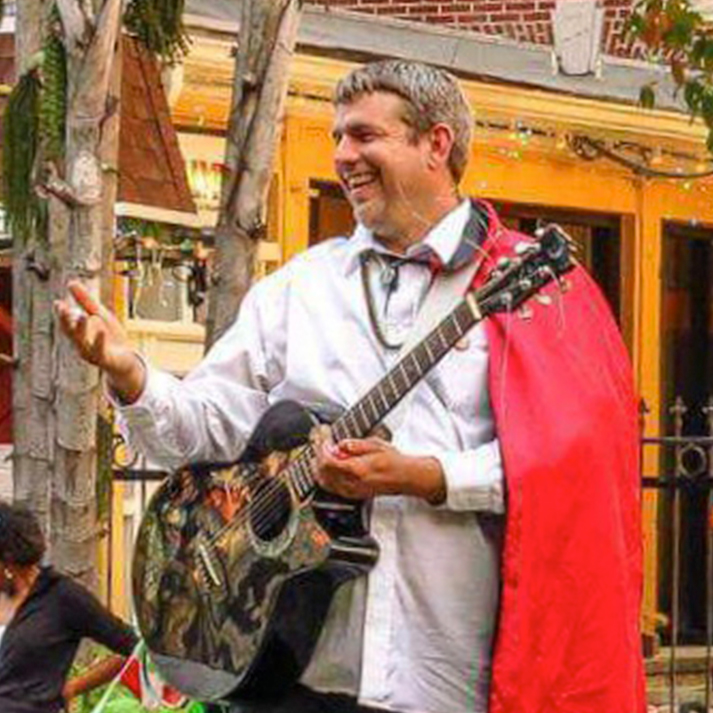 Matthew Bistok
Matthew Bistok is a St Petersburg born musician, composer, actor and producer. He has written over 200 songs, 120 recordings, 10 albums and currently fronts two bands. Matthew plays 15 instruments including; guitar, ukulele, sitar, Greek bouzouki, bass, mandolin, piano, percussion and more. Matt says that growing up in Florida has had a huge impact on his music development. Living in an area that is so diverse, with different styles of music and different types of people. Matthew often lends his available free time to charity events and fundraisers for good causes. "I do my best to give back"