| Musicians | Time |
| --- | --- |
| Malcolm Patterson | 10:00-10:30am |
| Brian Brown | 10:30-11:30am |
| Larry Tyson | 11:30-12:15pm |
| Jazmine Mateus | 12:15-1:15pm |
| FAM | 1:15-2:30pm |
| Weird and Wonderful | 2:30-3:45pm |
| The Fickle Souls | 3:45-5:00pm |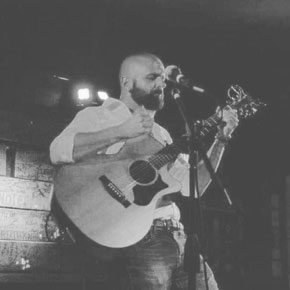 Brian Brown is an instrumental guitarist from right here in Tampa. Using a style uniquely his own, he creates percussive, rhythm- and harmony-driven grooves and heady, heartfelt atmospheres that are easy to get lost in. Brian's philosophy of music is that he doesn't play the guitar, he and his guitar are simply conduits for the music to freely express itself. 
Brian is deeply committed to animal rights advocacy. He is the executive director of Florida Animal Rights Assembly, a rights-based animal activist collective operating out of west Florida. He is also on the advisory board of Florida Voices for Animals, and has worked with many other animal advocacy organizations in capacities ranging from major event planning, public policy campaigns, community organizing, academic research, semi-undercover investigation, fundraising, and disaster relief. He is proud as both a musician and an activist to bring his music to Tampa Bay Veg Fest.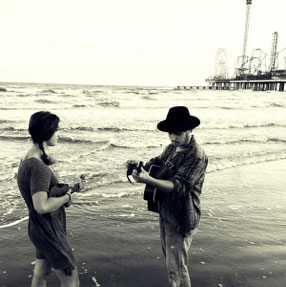 Straight from the mountains of North Carolina, the now Tampa based acoustic folk/indie duo, The Fickle Souls are sure to bring a foot stomping good time. The duo consists of husband and wife, Cal (Vocals, Guitar, and "The Suitcase Drum") and Hannah Olivier (Vocals, Ukulele, Harmonium, and Percussion).
The Fickle Souls have collectively shared the stage, and studio with the likes of; Bela Fleck & the Flecktones, Tommy Tutone, Greg Hawkes (The Cars), Rehab, Steel Pulse, Keller Williams, John Paul White (The Civil Wars), along with many more.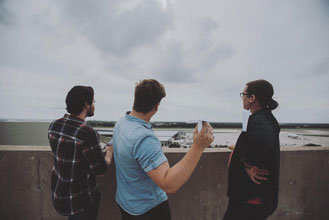 "A letter from FAM: So, we are just a band that's all about bringing people together and trying to make them feel close, like family. We're people who you can bring your problems to. People who want to feel your energy and share an experience. People who you can scream at and have scream with you and know there's something real left in the world. We're just trying to get something right, and maybe the more people with us, the better the odds. Oh, and we play rock music, I guess."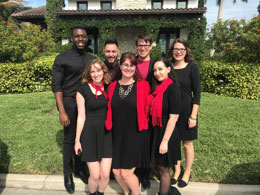 Singers from left to right, back row to front row:
Brian Jones
Pedro Lassalle Jr.
Nic Parsons
Keeley Sheehan LaForme
Kathryn Varn
Laura LeBlanc
Trisha Carman
Not pictured: Our newest member, Toku McCree
Our story: Weird and Wonderful is an A cappella group with members from Sarasota to St. Petersburg to Tampa. We came together in Spring 2017 as adults with day jobs who just really missed singing. Some of us sang together in college, and we found everyone else through mutual friends and social media. Never heard of A cappella? Check out Pentatonix on YouTube, or the movie Pitch Perfect, and you'll get a sense of what we do. Follow us on Instagram @tampabayacappella and contact us at tampabayaccappella@gmail.com.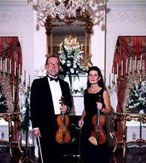 Larry Tyson is a classical violinist from Colorado via Oregon. He has played classical violin for over 60 years. He has a PhD in music theory and composition from the University of Colorado, and has played in notable orchestras and string ensembles throughout the country. He currently lives in central Florida where he plays solo violin for weddings and other special events.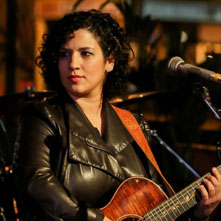 Jazmine Mateus is a singer-songwriter who started performing in the Tampa/St. Pete area in 2013 in local bands and occasionally as a solo artist. Her performances incorporate dynamic vocals and toe-tapping guitar rhythms that blend rock, blues, folk, country, soul, R&B, jazz and pop. Her set lists are a mix of original songs quietly sprinkled between often unexpected versions of some of your favorite radio hits.
http://lm.facebook.com/l.php?u=http%3A%2F%2Ffb.me%2FDojoJackBand&h=kAQGtoooQ&s=1