| Chefs | Food Demonstrations at Tampa Bay Veg Fest | Time |
| --- | --- | --- |
| Deana Miniawi | Raw Zucchini Lasagna (GF, oil & soy free) | 10:45 a.m. |
| Ray Milton (Ray's Vegan Soul Foods) | Sautéed Kale & Sweet Potato | 12:00 p.m. |
| Michelle & Bruce Odiorne | Indonesian Inspired Zoodles (raw) | 1:15 p.m. |
| Ellen Jaffe Jones | Tofu Scramble & Green Detox smoothie | 2:30 p.m. |
| Chef Timothy Fedorko (Farmacy Vegan Kitchen & Bakery) | Peach BBQ Jackfruit Sandwich w/Jalapeño Slaw | 3:45 p.m. |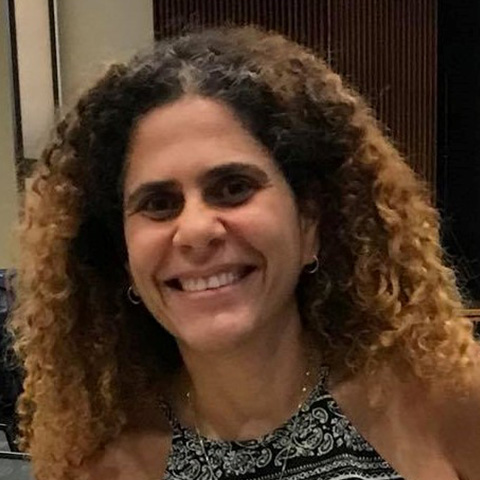 Deana Miniawi
Deana is a mother, wife and total kitchen geek. She loves to cook, experiment with different flavors and has an obsession with kitchen gadgets and tools. While her and her family always followed a healthy, mostly organic diet, it wasn't until she was diagnosed with the autoimmune disease Hashimoto a few months following the birth of her only child that things changed. Refusing to succumb to its symptoms and the "pill a day for the rest of your life" remedy (which is not a treatment and made her feel worse), Deana spent months researching and experimenting to figure out the best means to manage it. Cutting out gluten made a tremendous difference and seemed to be the consensus of most natural and holistic practitioners. Soon, it was followed by soy, dairy, most nightshades, and goitrogens. As she researched and experimented, she decided it made sense to follow a vegan diet – which is not just being more compassionate, but also a more sustainable path for our health, environment and planet as a whole . The more Deana learned, the better she felt, and the more she cut out, the more alive she became. Surprisingly, the fewer cravings she had too.
"But what do you eat then?" she was asked. "Aaah, plenty." There are always tons of options to eat if you step outside the box. Being the kitchen geek that she is, Deana did just that! Today, she eats a mostly raw diet with all the chocolate, cookies, dips and chips, sandwiches and a lot more than she could possibly eat.
Deana is very thankful to have the opportunity to share her creations with the world, to hopefully inspire others who follow a vegan/plant-based diet or are just curious, and in doing so, meeting many wonderful like-minded people.
Demoing
Raw Zucchini Lasagna (GF, oil & soy free)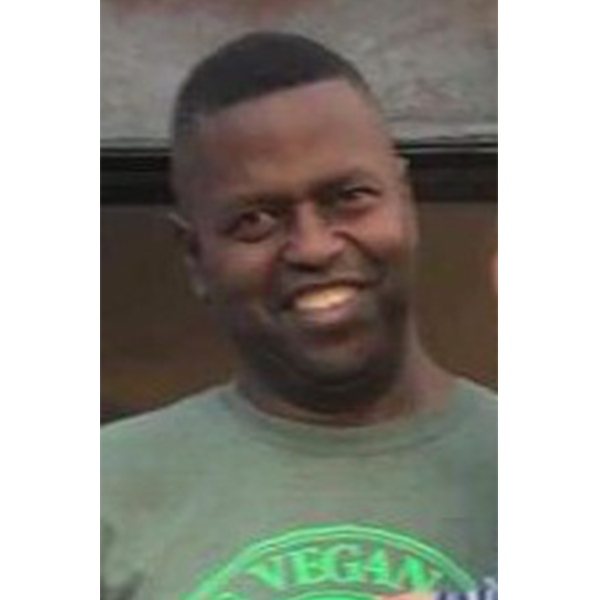 Ray Milton
Chef Ray Milton is a plant-based soul food expert He is the creative force and founder of RAYS VEGAN SOUL Plant based Living. He loves creating foods that are healthy, appealing to the eye and the palate.
I love the challenge of taking traditional recipes and updating them using ingredients that are healthier, plant based and "Vegan" (no animal products or animal by products). It is gratifying to introduce new flavors in new combinations to create edible masterpieces. The smiles and soft moans that are uttered are addictive praise. It inspires me to continue to create new recipes and it feeds my soul.
Professional Chef, Baker and Boxing Trainer for over 20 years
Nickname: The Plant Based Alchemist, Formerly Sugar Ray given for having fast hands like his Idol Sugar Ray Leonard and for being a pastry Chef and baking cakes that "knock the sweet tooth out"
Previous Occupations: Boxer, formative trainer for local greats former Champion Jeff Lacy and former Champion Winky Wright, Publix, Hilton, Dan Marino's, Owner of Southside Boxing Gym, and Owner of Sugar Rays Bakery.
Demoing
Sauteed Kale & Sweet Potato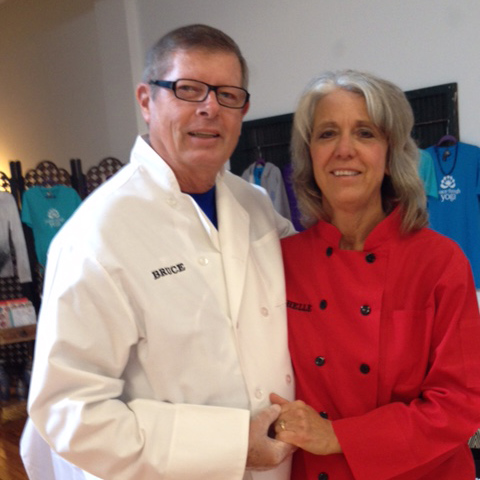 Michelle & Bruce Odiorne
Originally from Elkhart, Indiana, Michelle developed a love of cooking as a child watching her father prepare meals for fellow firefighters. She began experimenting with cooking as a teenager. She considers herself a self-taught cook and is currently enrolled in the Forks Over Knives Online Cooking Course from Rouxbe. She earned an Associate Degree in Business from Indiana University, South Bend while working full time and raising three (3) children.
As an adult she began to study the relationship between nutrition and health after family members and friends fought or lost their battle with disease. After viewing several documentaries highlighting the link between nutrition and health she attended two whole food plant-based (WFPB) immersions. Armed with this information she enrolled and received her certificate in Plant-Based Nutrition through the T. Colin Campbell Center for Nutrition Studies at eCornell www.nutritionstudies.org. With this knowledge it became obvious there was a connection between adopting a WFPB lifestyle and the prevention and aid in the treatment of life-threatening conditions.
Since the implementation of a WFPB lifestyle in 2012 she and her husband Bruce have enjoyed weight loss, lower cholesterol and triglycerides, decreased blood pressure, less joint inflammation and pain, and healthier looking skin.
Avid organic gardeners since the early 1980's, she and her husband continue to grow and preserve fresh herbs, vegetables and fruits. In their travels around the country they actively seek out WFPB restaurants and farmer's markets that promote a healthy lifestyle.
Michelle is an Ambassador for PlantPure Nation which premiered the Documentary PlantPure Nation [Motion Picture] in 2015, and is a PlantPure Nation POD Co-Leader for Tampa Bay Roots for Plants. She was interviewed by Lee Fulkerson, writer and director of the documentary Forks Over Knives in July, 2016.
She and her husband were presenters at the 7th Annual Tampa Bay Veg Fest in 2016 and will be back at the 9th Annual Tampa Bay Veg Fest November 3, 2018. Since February, 2013 they have facilitated monthly WFPB potlucks featuring guest speakers and/or educational programs. Additionally, they hold monthly WFPB cooking demonstrations at Nature's Food Patch in Clearwater, Florida as well as monthly WFPB cooking demonstrations at Hillsborough County Government through their Wellness Program. Their on-going goal is to provide the necessary information to individuals, corporations and communities about the benefits of adopting a WFPB lifestyle. To schedule a cooking demo, contact Michelle at Modiorne7@msn.com. Their adventures in a WFPB lifestyle can be followed on Facebook.
Demoing
Indonesian Inspired Zoodles (raw)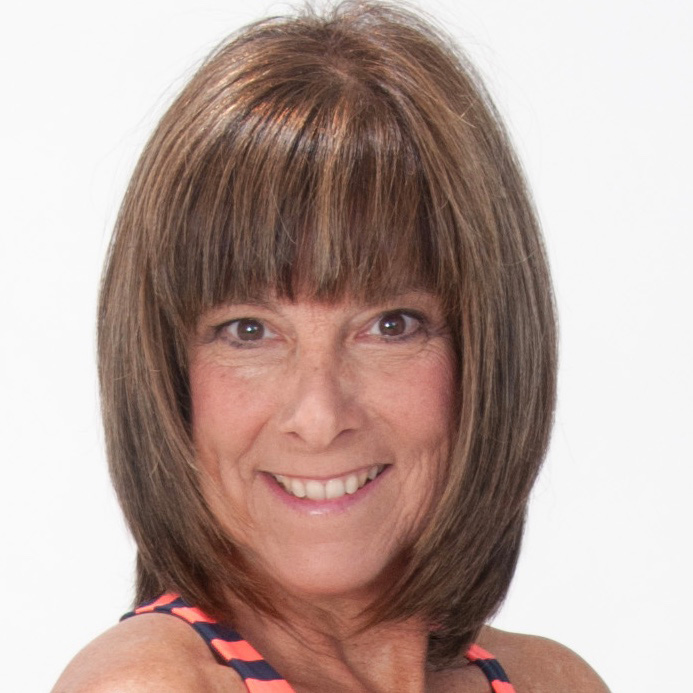 Ellen Jaffe Jones
Ellen Jaffe Jones is the author of 6 vegan books including "Eat Vegan on $4 a Day," "Vegan Sex," and "Vegan For One." As a sponsor of The Boo Vegan Run in Sarasota where she lives, she travels extensively speaking on the national vegfest circuit. She is a nationally ranked sprinter and personal trainer.
Demoing
Tofu Scramble & a Detox Smoothie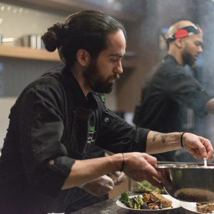 Timothy Fedorko
Tim is brains behind our food's taste, texture and appearance. Channeling his decade plus in conventional restaurants, Tim has become a master at "bridging the gap", that is, finding the delicious means of achieving familiar flavors and consistencies while tirelessly remaining true to Farmacy's plant-based convictions.
Demoing
Peach BBQ Jackfruit Sandwich w/ Jalapeño Slaw