SAVOR 5 DIFFERENT DELICIOUS FOOD PREPARATION AND
COOKING DEMONSTRATIONS BY SKILLED PLANT-BASED CHEFS!
Food Demos Sponsored by The Cider Press Cafe
| Chef | Food Demos | Time |
| --- | --- | --- |
| Chef Alexa Schuman | Surprise Mexican Themed Cuisine | 10:45 a.m. |
| Chef Nathan Bohn, Cider Press Café | Vegan Chili | 12:00 p.m. |
| Chef Venus De Marco | Raw Creamy Zucchini Soup and "Cluckless" Chicken Salad | 1:15 p.m. |
| Chef Jenn Ross, Dajen Eats | Vegan Jamaican Patties | 2:30 p.m. |
| Chef Deana Miniawi, All GF Vegan | Raw Stuffed Peppers (Two ways) - A Main Dish & an Appetizer for the Holidays | 3:45 p.m. |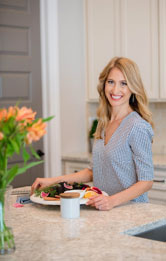 Alexa Schuman
Surprise Mexican Themed Cuisine
Alexa is a certified health coach, holistic wellness educator, and plant based cooking instructor. She is the founder of Uprooted Wellness – with the mission to shift our community's perspective on what it means to be in a state of good health.
Alexa fully believes in the power of a whole food, plant based diet and loves working with individuals and families as they transition into this lifestyle. For her, great joy is found in the experience of cooking, nourishing those around her, and teaching others to do the same. She has a passion for using food as medicine when health, balance, and harmony need to be restored, and coaching others to invest in their health as a means of prevention, rely on their own intuition in order to support the body, and allow it to heal innately, while living in a way that balances and strengthens us for optimal health.
Alexa is passionate about changing the mindset around health and empowering our community to be at their best through mindful eating, conscious living, and natural healing. She believes healthy living is not a destination, but a journey of deliberate effort. It must be taken one moment, one choice, one meal, and one day at a time.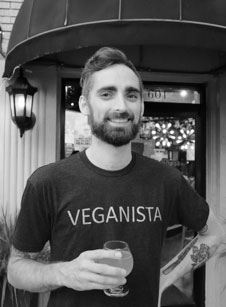 Chef Nathan Bohn
Vegan Chili
Florida native, Chef Nathan Bohn, apprenticed thru American Culinary Federation at the five-star American Club in Kohler, Wisconsin. After returning to Florida, Chef Bohn spent the last ten years working in some of St Pete's most notable kitchens. He was instrumental in opening Annata, and has worked at The Birchwood, St Pete Brasserie, and Banyan Cafe.
In 2015, Chef Bohn helped open The Cider Press Café, and has since been promoted to Executive Chef and General Manager. He is a beer aficionado and enjoys brewing his own craft beer. When not at the café or brewing, he lives downtown and enjoys video games, spending time by the water, or one of St Pete's great breweries.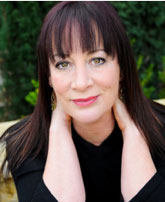 Chef Venus DeMarco
Raw Creamy Zucchini Soup and "Cluckless" Chicken Salad
Venus DeMarco has never met a stranger and within the first five minutes of meeting her, you'll understand why. She draws you in with her engaging questions and vivacious personality—it will feel like you've known her for years. When Venus was diagnosed with breast cancer nearly ten years ago, doctors recommended that she have a double mastectomy followed by chemotherapy. She rejected their conventional methods and their fear and instead, she embraced her faith and chose various natural treatments. After one year, the cancer had not spread, and the tumor had shrunk. Just two years later, she was cancer free and has been ever since. Venus's book, "Fearless" is a memoir that details this life-changing journey. She is an author, national speaker and cooking educator who currently resides in Florida and feels at home in Austin, Texas. Her mission is simple—to get people back into the kitchen, communing with friends and family and making healthy and nourishing meals from her "My Healing Kitchen" cookbook. She dreams of launching a plant based (vegan) cooking show to millions around the globe. Venus lives her mission and when she isn't creating magic in the kitchen, you'll find her spending time outdoors with close friends and family or paddle boarding with her adopted dog (and sidekick), Stella. To learn more and connect with Venus, visit venusdemarco.org.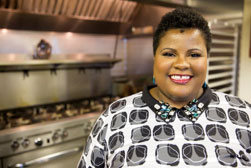 Chef Jenn Ross
Vegan Jamaican Patties
Hi, dahling. I'm Chef Jenn, owner of DaJen Eats, where we focus on vegan living with a Jamaican flair. I am the owner of DaJen Eats Cafe & Creamery in Orlando – the first vegan restaurant in a gas station. While there we were selected as best Caribbean restaurant by Orlando Weekly and Orlando Sentinel. We later relocated to the historic town of Eatonville, where we continue to spread the joys of a compassionate, plant-based lifestyle.
I proudly create Irie Cream, my line of deliciously dairyfree ice cream – recently listed as one of the Top 50 Desserts in the US, by VegNews Magazine. I came to America alone at 16, quickly learning in order to continue enjoying certain luxuries like eating and living inside, I needed to stop eating out. That started my love-affair with cooking and food science. I've learned some great tips and techniques along the way. I'll share them with you. Let's cook together.
Find us at www.DaJenEats.com and on Instagram and Facebook @DaJenEats.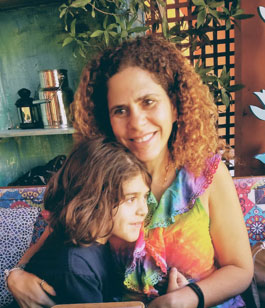 Deana Miniaw
A Main Dish & an Appetizer for the Holidays
Deana is a mother, Owner of All GF Vegan and total kitchen geek. As a Chef, she loves to cook, experiment with different flavors and is obsessed with kitchen gadgets and tools. While she always followed a healthy, mostly organic diet, it wasn't until her diagnosis with the autoimmune disease Hashimoto that things changed. Refusing to succumb to its symptoms and ineffective "a pill a day for the rest of your life" remedy, she researched and experimented to find the best means to manage it. Today, she eats a mostly raw plant-based vegan diet with all the chocolate, cookies, dips and chips, sandwiches and a lot more than she could possibly eat.
Deana is grateful for the opportunity to share her creations with the world. She hopes to inspire others who follow, or just curious about, a vegan/plant-based diet through free recipes shared online and All GF Vegan's expanding product line, and in doing so, meet many wonderful like-minded people along the way.