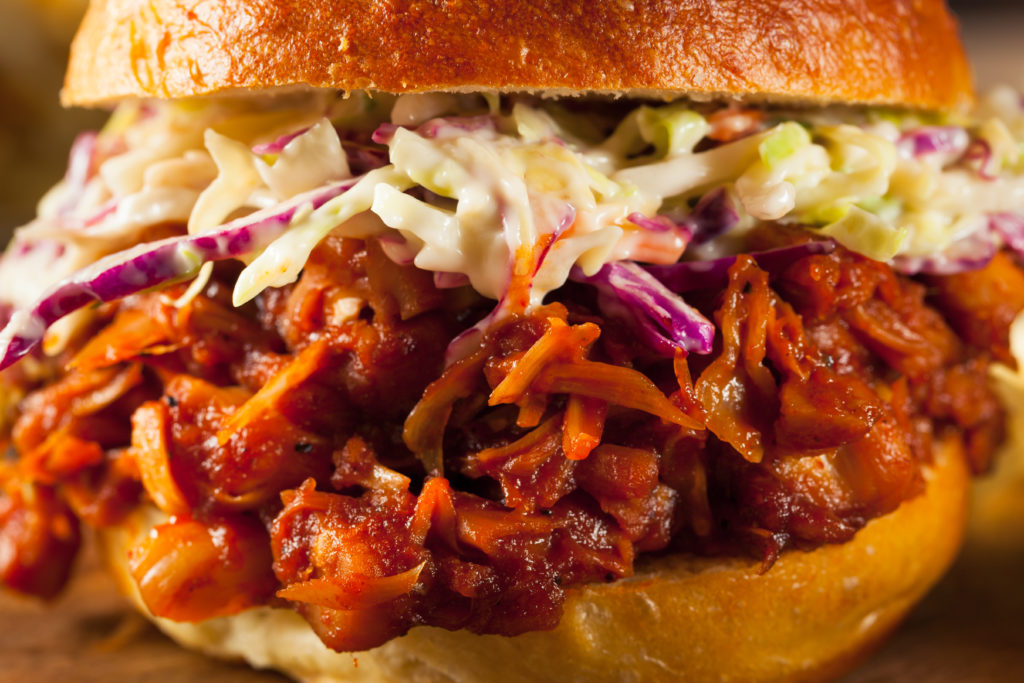 Do you think that you make the BEST Vegan BBQ dish?!?
Come show the community by competing against other participants to claim the title of "Best Vegan BBQ of the 10th Annual
Tampa Bay Veg Fest"
Saturday, November 9th, 2019
10:30am-12:30pm
$10 Entry Fee 
10 contestants will compete for the title. So, cook up your best vegan BBQ to show Tampa Bay who makes the best Vegan BBQ! Your dish can be whatever you like, seitan or cauliflower wings, BBQ Mac n cheese or tempeh, etc.… Be as creative as you can be and deliver to the community an exciting, delicious and memorable Vegan BBQ experience.

 This event will host a maximum of 10 local cooks competing against each other for the title "Best Vegan BBQ of the 10th Annual Tampa Bay Veg Fest". Restaurants and catering companies are welcome to compete as well. The entry fee is $10 per contestant. A panel of 5 judges will determine the winner from all the entries and there will also be a community vote for a "People's Choice" winner chosen by the tasters.

Eligible entries must be 100% vegan and each participant will provide a sign no larger than 8" x 11" that will contain a list of ingredients, so that our friends with food sensitivities can be safe.

 Non-traditional ingredients and delicious creativity are encouraged!

The Judge's Choice Winner will receive a $30 gift card and a certificate.

The People's Choice Winner will receive $30 gift card and a certificate.

Both winners will win some serious bragging rights that you cook the best Vegan BBQ in the Bay area. 
Contest must have a minimum of 10 entries to be held.
All entry forms and fees must be received by 11:59 EST on October 29, 2019.
The entry fee is $10 per contestant.
(Entry proceeds will contribute toward the non-profit Florida Voices for Animals bringing you more free, annual Veg Fests!)
10:00-10:20 am Chefs arrive, check in and set up
10:15-10:30 am Tasters and judges arrive, pick up some tasting tickets at Veg Fest Central and head to BBQ Cook-Off area to start tasting at 10:30am
10:30 -12:30 pm Taste, mingle and place vote for your fave dish for People's Choice Winner!
12:30-1:00 pm Ballots tallied.
1:00 pm Winners announced from live music area. Prizes awarded. Photos taken.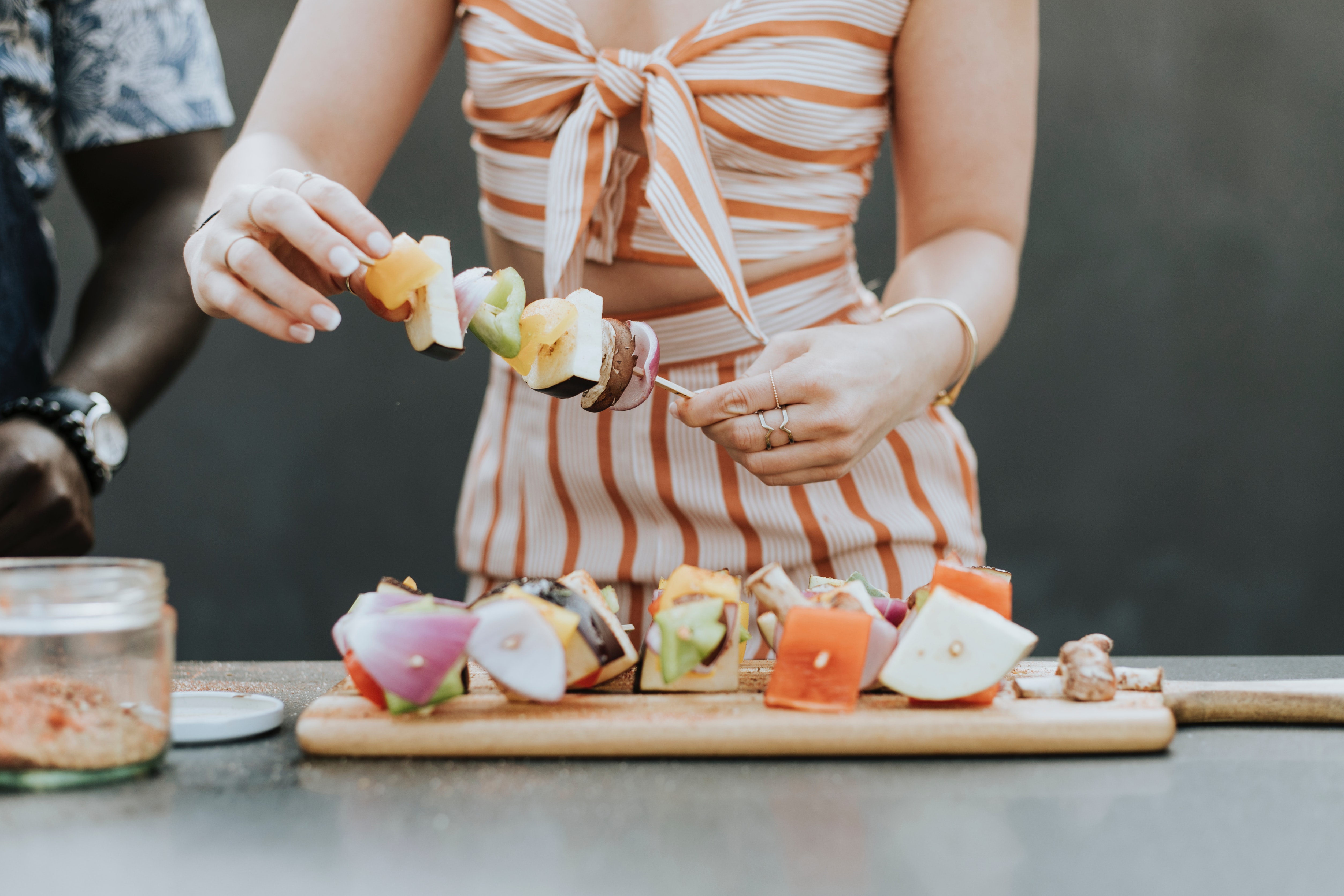 Come taste and help us determine "The People's Choice" award. Tasting tickets are just $5 for 4 tastings or $10 for 10 tastings and can be purchased at Veg Fest Central the day of the event.  Cash, check or credit card will all work.
Please be sure to read rules and regulations before registering. Set up will be at 10am with tasting to start at 10:30am. Please make sure to have a small sign (no larger than 8'x11") that lists the name of your BBQ dish and the ingredients so people with food sensitivities can be safe. Thank you!
If you prefer to mail this form with a check, make the check payable to "Florida Voices for Animals" and mail to: Florida Voices for Animals, P.O. Box 17523, Tampa FL, 33682
Entry must be received by October 29th, 2019.
The following rules are to be adhered to by all cooks, judges and/or assistants.
All ingredients must be vegan/plant based. All dishes must be pre-cooked prior to the event – the Vegan BBQ is to be brought "ready-to-eat". There will be no cooking on site. Each contestant must cook 4 pounds of competition Vegan BBQ. Dish to be prepared in a chaffing dish or container of your choice. Please bring a large spoon or serving utensil. Cups/spoons for tasting will be provided by Veg Fest. There will be no electricity available for crockpots, etc. Your BBQ dish is to be warmed to150 degrees upon arrival to the competition site.
Entries will be Vegan BBQ dishes. Non-traditional ingredients are encouraged!
The decision of the judges is final and will be determined by scorecards. The "People's Choice" winner will be chosen via the final tally of tasting votes submitted for each dish. Each contestant is responsible for removing all items they brought related to their entry in the contest. No items will remain after the close of the contest.
Judging will be based on the following characteristics:
– Texture
– Flavor
– Consistency
– Use of non-traditional ingredients
If you have any questions or concerns, don't hesitate to contact event Co-Coordinator, Patricia Massari. Feel free to call or text at 813-629-1661 and she will promptly and happily respond to you.
We Look forward to seeing you there! After the cook-off enjoy the day with some local food, interesting vendors, great vibes, speakers, including Paul Watson of Sea Shepherd. Veg Fest is free to the community, kid friendly and we expect 9000-10,000 attendees.
The deadline to register is October 29th at 11:59 pm.