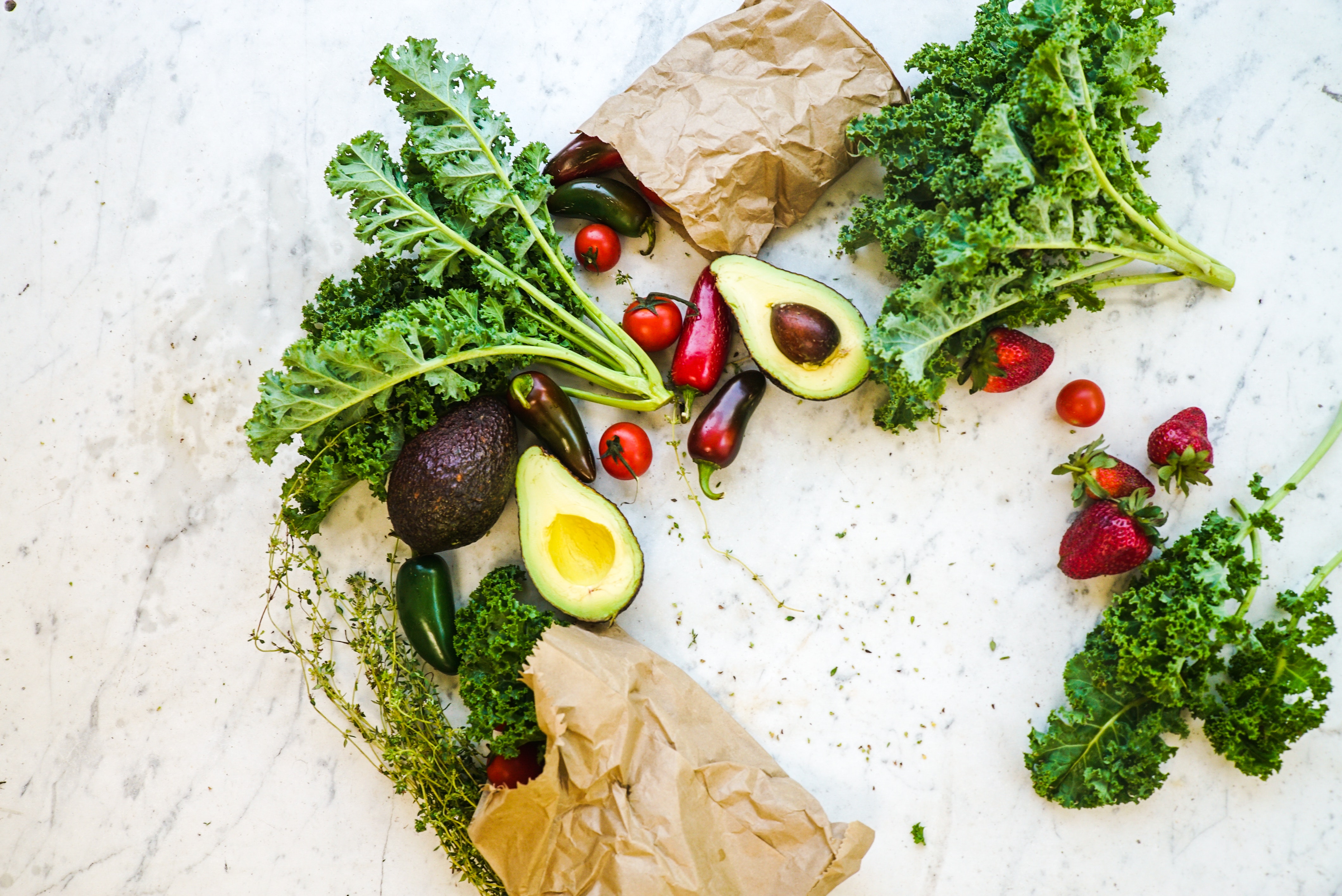 WHY IS TAMPA BAY VEG FEST A VEGAN EVENT?
For​ ​Our​ ​Health:
Numerous​ ​studies​ ​have​ ​documented​ ​a​ ​plant-based​ ​diet​ ​as​ ​being​ ​healthier​ ​than​ ​diets containing​ ​animal​ ​products.​ ​Besides​ ​avoiding​ ​cholesterol,​ ​saturated​ ​fat​ ​and​ ​carcinogens found​ ​only​ ​in​ ​dairy​ ​products​ ​such​ ​as​ ​casein,​ ​plant-based​ ​diets​ ​omit​ ​the​ ​by-products​ ​of industrialized​ ​animal​ ​agriculture,​ ​such​ ​as​ ​growth​ ​hormones​ ​and​ ​antibiotics​ ​(According​ ​to Dr.​ ​Michael​ ​Greger​,​ ​"Endogenous​ ​steroid​ ​hormones​ ​in​ ​food​ ​of​ ​animal​ ​origin​ ​are unavoidable​ ​as​ ​they​ ​occur​ ​naturally​ ​in​ ​these​ ​products.​ ​It's​ ​not​ ​a​ ​matter​ ​of​ ​injected hormones,​ ​which​ ​are​ ​banned​ ​in​ ​places​ ​like​ ​Europe​ ​in​ ​order​ ​to​ ​protect​ ​consumers' health."
Conversely,​ ​vegan​ ​diets​ ​are​ ​higher​ ​in​ ​fiber,​ ​antioxidants,​ ​and​ ​vitamins​ ​and​ ​minerals.
Current​ ​research​ ​indicates​ ​that​ ​cardiovascular​ ​diseases,​ ​many​ ​cancers,​ ​diabetes,​ ​and many​ ​other​ ​ailments​ ​are​ ​often​ ​prevented​ ​or​ ​reversed​ ​by​ ​vegan​ ​lifestyles.​ ​For​ ​example,​ ​a recent​ ​study​ ​funded​ ​by​ ​the​ ​National​ ​Cancer​ ​Institute​ ​reported​ ​that​ ​vegans​ ​have​ ​lower rates​ ​of​ ​cancer​ ​than​ ​both​ ​meat-eaters​ ​and​ ​vegetarians.
The​ ​American​ ​Dietetic​ ​Association​ ​has​ ​taken​ ​the​ ​position​ ​that​ ​"appropriately​ ​planned vegetarian​ ​diets,​ ​including​ ​total​ ​vegetarian​ ​or​ ​vegan​ ​diets,​ ​are​ ​healthful,​ ​nutritionally adequate,​ ​and​ ​may​ ​provide​ ​health​ ​benefits​ ​in​ ​the​ ​prevention​ ​and​ ​treatment​ ​of​ ​certain diseases.​ ​Well-planned​ ​vegetarian​ ​diets​ ​are​ ​appropriate​ ​for​ ​individuals​ ​during all​ ​stages​ ​of​ ​the​ ​life​ ​cycle,​ ​including​ ​pregnancy,​ ​lactation,​ ​infancy,​ ​childhood,​ ​and adolescence,​ ​and​ ​for​ ​athletes."​ ​The​ ​ADA​ ​has​ ​also​ ​said​ ​that​ ​"Not​ ​only​ ​is​ ​mortality​ ​from coronary​ ​heart​ ​disease​ ​lower​ ​in​ ​vegetarians​ ​than​ ​in​ ​non-vegetarians,​ ​but​ ​vegetarian diets​ ​have​ ​also​ ​been​ ​successful​ ​in​ ​arresting​ ​coronary​ ​heart​ ​disease.​ ​Scientific​ ​data suggest​ ​positive​ ​relationships​ ​between​ ​a​ ​vegetarian​ ​diet​ ​and​ ​reduced​ ​risk​ ​for…obesity, coronary​ ​artery​ ​disease,​ ​hypertension,​ ​diabetes​ ​mellitus,​ ​and​ ​some​ ​types​ ​of​ ​cancer."
Additional​ ​resources:
http://nutritionfacts.org/ 
http://www.pcrm.org/health
http://www.whatthehealthfilm.com
http://www.plantpurenation.com
http://www.forksoverknives.com
http://www.thechinastudy.com/ 
http://www.plantbasedonabudget.com
https://www.balancemebeautiful.com
For​ ​the​ ​Animals:
Over​ ​9​ ​billion​ ​land​ ​animals​ ​and​ ​billions​ ​more​ ​sea​ ​animals​ ​are​ ​slaughtered​ ​each​ ​year​ ​to become​ ​food,​ ​clothing,​ ​and​ ​other​ ​consumer​ ​products.​ ​Each​ ​of​ ​the​ ​chickens,​ ​cows,​ ​pigs, turkeys,​ ​ducks,​ ​fish,​ ​and​ ​others​ ​who​ ​are​ ​killed​ ​for​ ​human​ ​use​ ​are​ ​sentient​ ​beings​ ​with complex​ ​central​ ​nervous​ ​systems,​ ​which​ ​allow​ ​them​ ​to​ ​feel​ ​pain​ ​and​ ​to​ ​suffer.
In​ ​addition​ ​to​ ​the​ ​act​ ​of​ ​slaughter,​ ​which​ ​inherently​ ​causes​ ​a​ ​great​ ​deal​ ​of​ ​unnecessary pain,​ ​fear,​ ​and​ ​suffering,​ ​the​ ​methods​ ​by​ ​which​ ​animals​ ​are​ ​bred,​ ​raised,​ ​confined,​ ​and transported​ ​are,​ ​by​ ​any​ ​reasonable​ ​definition,​ ​inhumane,​ ​despite​ ​humane​ ​labels​ ​such as​ ​"cage-free,"​ ​"free​ ​range,"​ ​"humanely​ ​raised,"​ ​"grass​ ​fed,"​ ​etc.​ ​Young​ ​animals​ ​are often​ ​ripped​ ​away​ ​from​ ​their​ ​mothers​ ​moments​ ​after​ ​birth,​ ​unhealthy​ ​animals​ ​are​ ​often pushed​ ​by​ ​bulldozers​ ​into​ ​trash​ ​heaps,​ ​and​ ​animals​ ​are​ ​often​ ​unintentionally​ ​killed during​ ​long,​ ​cramped​ ​transports.
The​ ​meat,​ ​dairy,​ ​egg,​ ​veal,​ ​wool,​ ​and​ ​leather​ ​industries​ ​are​ ​all​ ​closely​ ​connected​ ​and interdependent.​ ​Consuming​ ​dairy​ ​and​ ​eggs​ ​contributes​ ​directly​ ​to​ ​meat​ ​industries.​ ​From male​ ​chicks​ ​being​ ​disposed​ ​of​ ​alive​ ​by​ ​the​ ​egg​ ​industry,​ ​to​ ​the​ ​leather​ ​industry​ ​being directly​ ​funded​ ​by​ ​meat,​ ​to​ ​the​ ​male​ ​calves​ ​of​ ​dairy​ ​cows​ ​being​ ​used​ ​for​ ​veal,​ ​it​ ​is impossible​ ​to​ ​consume​ ​non-meat​ ​animal​ ​products​ ​without​ ​benefiting​ ​the​ ​meat​ ​industries and​ ​causing​ ​animal​ ​suffering.
As​ ​science​ ​and​ ​ethical​ ​systems​ ​have​ ​evolved,​ ​so​ ​too​ ​has​ ​our​ ​understanding​ ​of​ ​animal suffering.​ ​The​ ​19th​ ​century​ ​philosopher​ ​Jeremy​ ​Bentham​ ​observed,​ ​"The​ ​question​ ​is not,​ ​Can​ ​they​ ​reason?​ ​Nor,​ ​Can​ ​they​ ​talk?​ ​but,​ ​Can​ ​they​ ​suffer?"
The​ ​Cambridge​ ​Declaration​ ​on​ ​Consciousness​ ​in​ ​Non-Human​ ​Animals,​ ​which​ ​was publicly​ ​proclaimed​ ​in​ ​Cambridge,​ ​UK,​ ​on​ ​July​ ​7,​ ​2012,​ ​concluded​ ​that​ ​"humans​ ​are​ ​not unique​ ​in​ ​possessing​ ​the​ ​neurological​ ​substrates​ ​that​ ​generate​ ​consciousness."
Additional​ ​resources: 
http://www.humanesociety.org/animals/ 
http://www.farmsanctuary.org/learn/someone-not-something/ http://www.mercyforanimals.org/investigations 
http://www.veganoutreach.org/whyvegan/ 
http://www.nationearth.com/