2018 Exhibitors
We look forward to another amazing year of promoting healthy, compassionate, and sustainable living to make the world a better place. The event will be promoted in magazines, newspapers, TV, radio, websites, e-mail groups, social networking sites, and on flyers in the area. Tampa Bay Veg Fest is organized by Florida Voices for Animals an all-volunteer, nonprofit, grassroots organization whose mission is to educate the public on how to make compassionate choices on behalf of non-human animals and to support and encourage vegetarians and vegans in the Tampa Bay area and beyond. This year's event features amazing food, healthy living and eco-friendly exhibitors, knowledgeable speakers, live music & entertainment, fun and games for kids, dog and cat adoptions, cooking demonstrations, and films. What's more?! This year, we will have yoga lessons and live educational demonstrations from local activists! Tampa Bay Veg Fest will draw vegetarians, vegans, and all who are interested in learning more about how to protect our health, the planet, and its inhabitants. We welcome you to promote your business or group to thousands of people who want to learn more about the veg lifestyle and the varied products and services that support a veg-friendly and eco-friendly way of life.
VENDOR APPLICATIONS ARE NOW OPEN!
If you are interested in being a sponsor or vendor at Tampa Bay Veg Fest, please complete the online vendor/sponsor application. If you have questions about being a sponsor or if you have any questions after reading the vendor packet, please call (727) 656-8368 or email info@tampabayvegfest.org. Please do not call until AFTER you have read the vendor packet. New vendors should contact us before registering. Deadline for applications and payments is October 3, 2018. Please complete your application as soon as possible. Late applications may be accepted if space is available, at the discretion of the organizers. Please contact us to determine availability.
Click here for vendor/sponsor application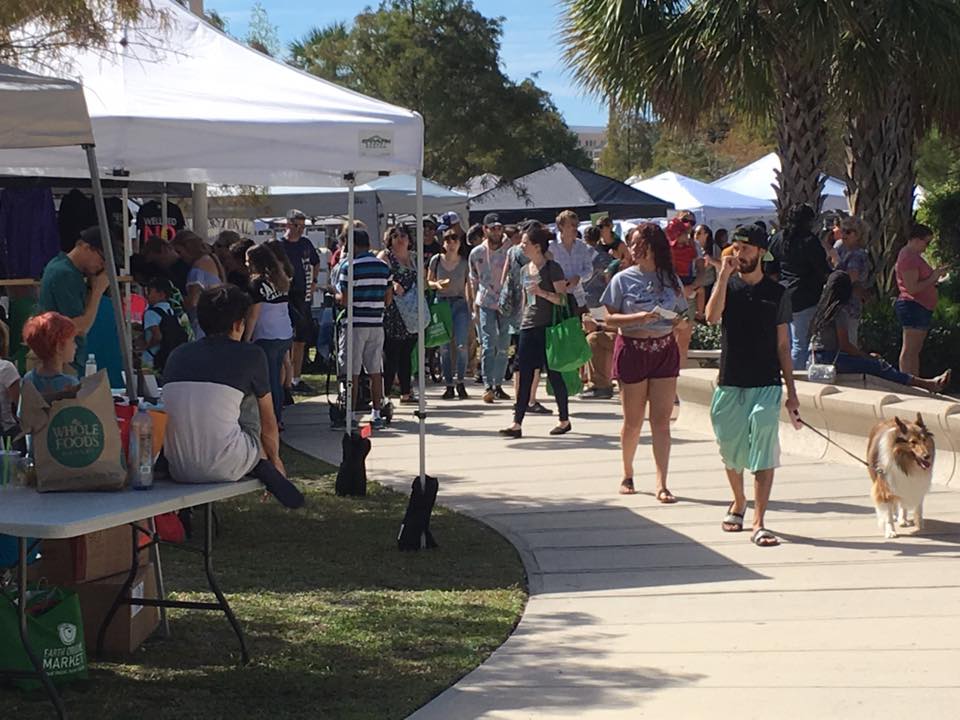 NOTES ON REGISTERING
1. Vendors must bring their own tents/tables unless a prior arrangement has been made with the Tampa Bay Veg Fest coordinators.
2. Nonprofit rates are exclusively for registered nonprofit organizations. A for profit entity not selling anything at the event does not make it a nonprofit. Nonprofit vendors may not promote for profit entities without the express permission of event organizers.

3. Do not under any circumstances sign up as an animal rescue group unless you are actually an animal rescue group. No exceptions!


4. Please do not request access to electricity unless you really need it. There are limited locations where electricity is available.