2017 VEG FEST
The 8th Annual Tampa Bay Veg Fest, the Tampa Bay area's best vegan festival, will make its return Saturday, November 4, 2017 from 10 a.m. to 5 p.m.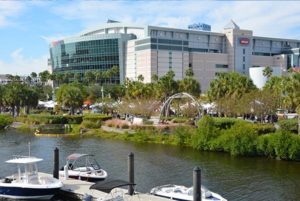 Tampa Bay Veg Fest has been named 1 of 10 must-attend veg fests in the entire country! In addition, Tampa Bay Veg Fest won the Juror's Choice Award in 2016 from Tampa's Urban Excellence Awards.
Veg Fest will take place at Cotanchobee Fort Brooke Park, in a beautiful setting on the Hillsborough River in downtown Tampa. The park is conveniently located across the street and to the south of the Amalie Arena. Parking is available in the adjacent South Regional Parking Garage, located at 301 Channelside Drive.
Over 4,000 people attended last year's event, and this year's festival promises to be bigger and better.
The event — presented by Florida Voices for Animals— will appeal to all who enjoy tasty, healthy foods, whether or not they follow a vegetarian or vegan diet. The food booths drew rave reviews last year, and local vendors are expected to again impress attendees.
Videos from Tampa Bay Veg Fest 2016:
Details
WHAT: The 8th Annual Tampa Bay Veg Fest will feature local restaurants with vegan food; live music and entertainment; fun and games for kids; healthy-living and eco-friendly exhibitors; info on local nonprofits; animal adoptions; cooking demonstrations; and well-known national and local guest speakers.
WHEN: Saturday, November 4, 2017, 10 a.m. to 5 p.m.
ADMISSION: FREE. Companion animals on leashes are welcome.
WHERE: Cotanchobee Fort Brooke Park, 601 Old Water Street, downtown Tampa, on south side of Old Water Street, across street from the Amalie Arena, on Hillsborough River. Site is about two blocks from Selmon Crosstown Expressway (Exit 6A-B eastbound to Channelside Drive or Exit 7 westbound to E. Brorein Street), and convenient to I-275, I-4, and State Road 60 (Kennedy Blvd.).
PARKING: Parking is available at several nearby parking garages, lots and metered street spaces. Closest garage is South Regional Parking Garage (301 Channelside Drive), across street from park and just west of the Amalie Arena. For more updated information on this year's parking, please visit the Parking & Transportation page. 
To learn more, explore this site or contact us at info@tampabayvegfest.org or at 727-656-8368.
Thanks for helping us spread the word – and we look forward to seeing you at Veg Fest!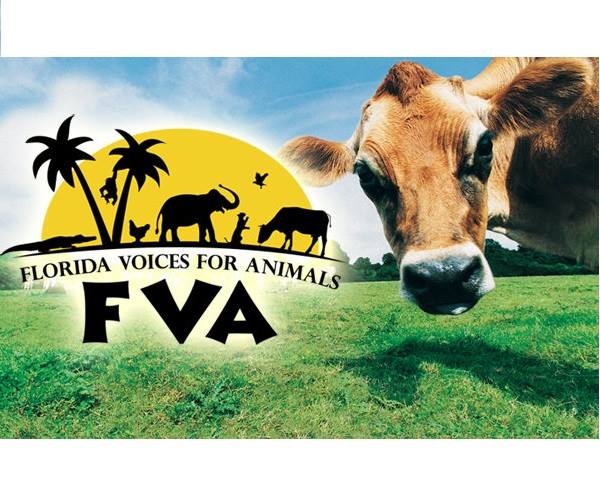 ABOUT FLORIDA VOICES FOR ANIMALS 
Founded in 1989, Florida Voices for Animals is a Tampa Bay-based, nonprofit 501(c)(3) animal-advocacy organization that generates awareness of animal issues and educates individuals about how to make compassionate choices for animals. FVA also provides information about plant-based diets as a way to improve health while helping animals and the environment. For information, or to become a member, visit www.FloridaVoicesforAnimals.org.